UO Senate Resource Tool for Diversity, Equity, Inclusion & Belonging
The Senate Antiracism Academy is pleased to share this Library Research Guide with our campus community as a starting point for self-directed education on systemic racism and inclusion-building. ​This Guide also is intended to provide a special resource for members of the UO Senate. Engendered by the Resolution Against Racism and Systemic Oppression, this collection of sources was gathered in consultation with the Division of Equity and Inclusion (see the "Special Thanks" section for a full list of contributors). Black, Indigenous, Latinx, Asian, and Pacific Islander scholars and their allies have created a vast literature of scholarly work on these topics, and this entrée into such literature emphasizes anti-black racism as a timely starting place. We hope you each will find voices here that speak to your work and help you put these equity-driven insights to practice, developing inclusive pedagogies, and creating more equitable classrooms and workspaces throughout the UO. ​The Guide is comprised of 12 sections:
Inclusion in the Academy
Ethics of Care
Race as a Legal, Social and Economic Construct
Intersectionality
Equity
Colorblindness
Racial Trauma in the Academy
Antiracism
Belonging and Allyship
Equitable Grading Strategies
Teaching Inclusion
Opening Up Education
University Senate
A partner in Shared Governance at the University of Oregon.
Public Meetings
University Senate and most committee meetings are open to the public, though voting and decision making is restricted to regular elected or appointed members. Meeting information is published in the UO Senate website calendar, including dates, times, locations (currently remote), and agendas where available.
For more information on the charge and responsibilities for each committee, please visit our committee list and individual committee pages: LINK.
What's Happening in Senate?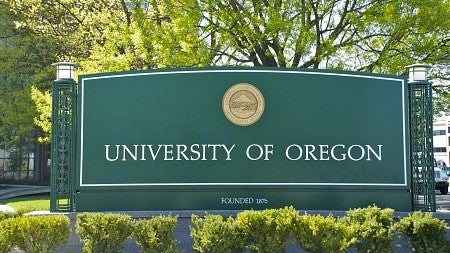 In the interests of supporting Academic Continuity during the COVID-19 pandemic, the Academic Cou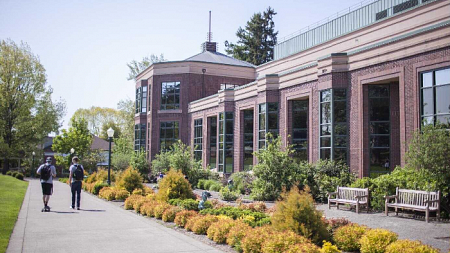 Every public research university really has two missions.
Below is a timely update on the State of Oregon budget from Hans Bernard, Associate Vice Presi
Senate Processes
Looking for more information on who currently represents your interests on the UO Senate? Click on "Find Your Senator."
Interested in learning more about committee service and what kinds of initiatives you might get involved in? Click on "Senate Committees."
For information on historical senate actions or those currently under consideration, please click on "Motions."
For tools, FAQs, templates and more, please click on "Resources."
Tell Us What You Think
Have questions, concerns, or comments around the Senate process? Trying to figure out how to get involved or contact someone? Reach out to us! We're happy to answer any questions, thoughts, or concerns that you have.