Elections & Appointments
The University Senate conducts two different annual processes to fill senate and committee vacancies, a university-wide general election, and appointments made by the UO Senate Committee on Committees. Senate membership is elected, and committee vacancies can fall in either selection category, depending on their established structure. Most committees are either fully elected for fully appointed, though a small handful consist of both types.
The University Senate conducts a university-wide annual election for new senate and committee members during Spring Term each year. Approximately half the members of each group rotate off each year as most have 2-year terms (a few groups have 3-year terms) and membership is staggered to provide continuity and consistency.
The appointments process generally overlaps with elections as many candidates express interest in multiple vacancies.
A variety of seats become available each year to Faculty, OA's and Classified Staff across many types of committees. Student vacancies are handled via a separate process. For more information on membership criteria and the types of committees open to you, please visit the Committees tab.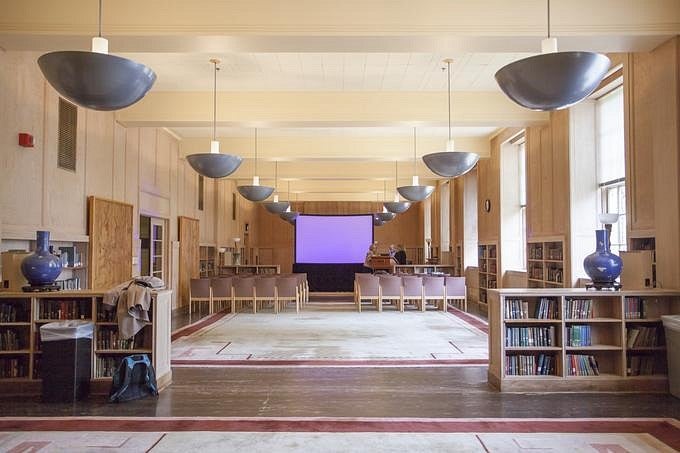 Senate & Committee Elections
Internal Senate Elections
Elections Timeline
Each year the University Senate circulates a survey asking folks from around campus to indicate interest and willingness to serve on the senate and/or one of its committees. This survey opens during Winter term and remains open for approximately one month. The results are then compiled during late Winter term and inform the ballot for the election, which takes place over two weeks during early Spring term (generally during April). A link to the survey will be made available here, in Around the O, and via emails sent out faculty, OAs and Classified Staff members.
Along with names of interested parties, we also collect candidate statements from those who wish to submit them and post them on the Senate website in the weeks leading up to the election. This is a good way to let others know more about you and why you are interested in particular vacancies. Statements are posted as they are received, so check back often for updates in the days leading up to the beginning of the election.
Results for elected seats are generally made public around mid-May, while results for appointed seats are made public closer to early June.
Spring 2024 election: TBD.
| election type | Who Votes? | How to vote? | Candidate Statements | results |
| --- | --- | --- | --- | --- |
| Senate Elections | New senators are elected by their Constituent group. For example, CAS Natural Sciences Faculty vote for the CAS Natural Sciences seats, Officers of Administration vote for the OA seats, etc. | Via Duckweb. | 2023 Vacancies & Candidate Statements | Spring 2022 Results |
| Internal Senate Elections | Senators only. Each year the new Senate Vice President and President-Elect is chosen at the final regular senate meeting of the year. Senators also choose representatives for the Senate Budget Committee and the Interinstitutional Faculty Senate (IFS). | Voice vote during regular Senate meeting. | N/A | Reflected in minutes for corresponding Senate meeting. |
| Committee Elections | Generally, faculty vote for faculty seats, Officers of Administration for OA seats, and Classified Staff for staff seats. There are a few examples of committees that have additional criteria for who gets to vote, such as the Faculty Personnel Committee. This information can be found on individual committee pages. | Via Duckweb. | 2023 Vacancies & Candidate Statements | Spring 2022 Results |
Appointments
Vacancies for appointed committee seats are filled by the UO Senate Committee on Committees, which is made up of faculty, OAs and Classified Staff utilizing the results of the annual Senate and Committee Interest Survey, which serves as our primary recruitment tool.
Student seats are appointed in consultation with the ASUO, the Graduate School, or other appropriate body.
To learn more about what types of committees exist, membership criteria, time commitment, etc. please click on "View all Committees" below.
Appointments Process
The annual committee appointment process overlaps with Senate elections during Spring term each year. Interested parties are encouraged to fill out the annual survey during winter term to express interest in serving on both elected and appointed committees. Care will be taken to ensure folks are not burdened with too many committee assignments. All parties will be contacted to confirm their willingness to serve prior to finalizing appointments.